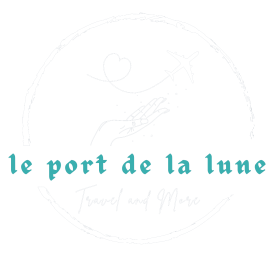 Bonjour! My name is Amélie – welcome to Le Port de la Lune!
My love for travelling started during my gap year. I spotted an ad online for an Au Pair job in France and snatched up to opportunity straight away. I didn't really know what I was letting myself in for, but I knew I just wanted to get out and explore.
I spent the year with a lovely Parisian family, where I lived with them and looked after their children whilst they worked. I would take them to school, help them with homework and, on occasion, cook their tea. I've heard many horror stories about Au Pairing, but mine was a dream come true and unleashed my love of travel. Nothing beats being able to blend into the local scene, finding little hidden gems and learning a new language. And where better to soak up art and culture than Paris? It was perfect!
I headed back to the UK to start my degree. Initially I was going to do something like Psychology because I found it really interesting. However, I decided to change to a degree related to Travel and Tourism instead because I now knew this was something I wanted to pursue long-term. Now I work as a Travel Rep, jetting all round the world doing what I love and soaking up the local culture.
Along the way, I've picked up some really useful tips related to travelling, as well as general life lessons that I feel can't be kept hidden away by me any longer… Plus, if you're an art lover, there's something for you, too! Whilst I am no expert, I love creating my own artwork and indulging in the beautiful pieces of the great masters – Monet, Van Gogh, and Matisse. They are truly a sight to behold! If you too are an art nerd, then have a read of my Art & Culture section…
Speak your mind
Please get in touch if you have any questions or suggestions for content to feature next on Le Port de la Lune...